Using Twitter as a chat platform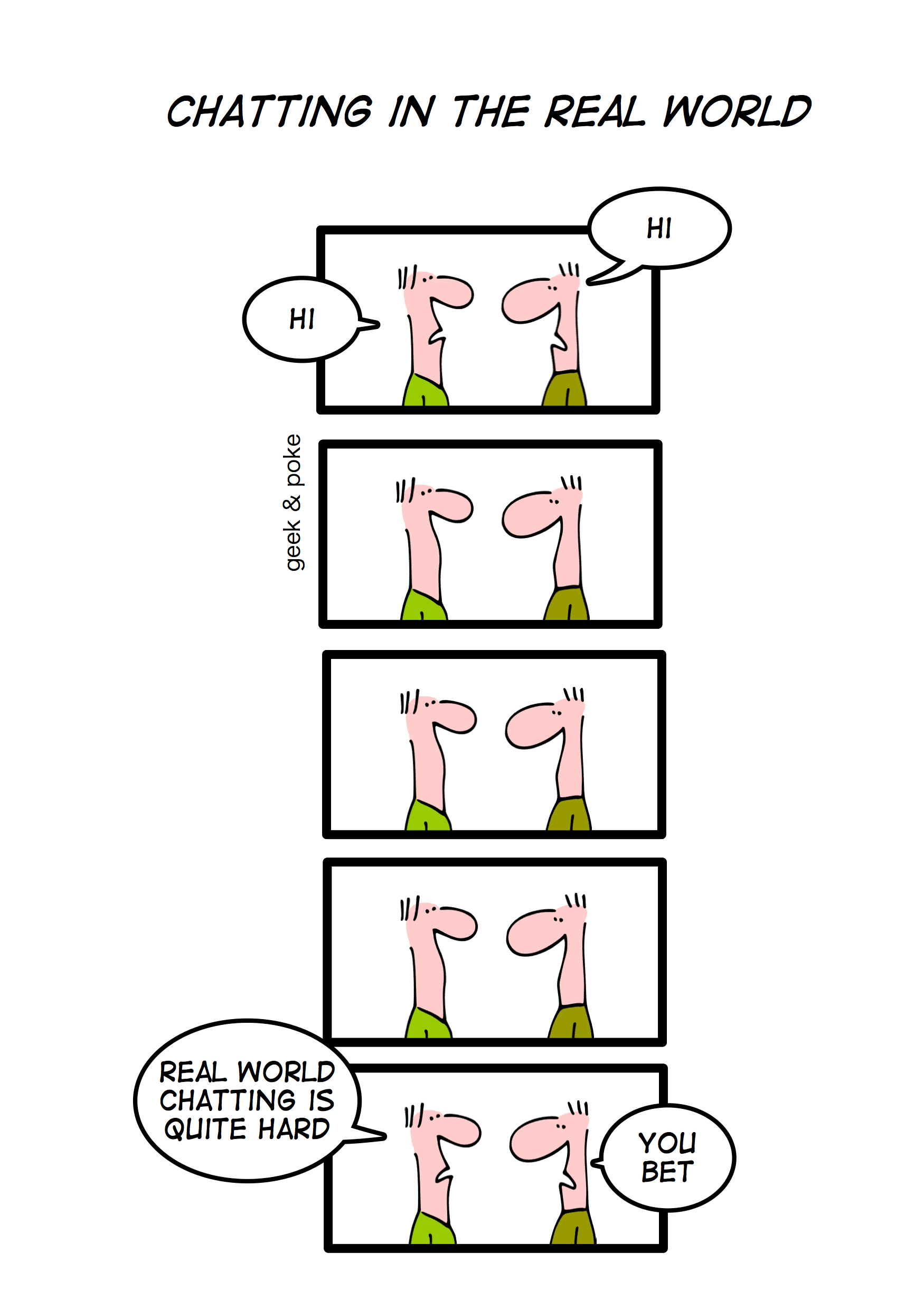 Long before we started using "Social Media" as the catch-all buzzword people used "Chat rooms" to exchange thoughts or messages in real time.  I remember these platforms being a little scary and hard to get into - but loads of people used them and may still use them today.
In my Workshop "Social Media for Non-profits"in November we wished for a way to connect the local twitter community better and form stronger bonds in our Network.
True to my motto: "Do or do not, there is no try" (~yoda) we just jumped in.
The initial group picked the time: every Monday 7-8pm and the #hashtag #Okchat (for Okanagan chat) and started connecting on Twitter in real time.
The "success" was instant in a positive and negative way:
Depending on the way local Twitter users use their time line and the amount of people they follow some people got quite upset about the fact that their timeline was filled with tweets featuring the trademark #Okchat for at least an hour. Some even unfollowed anybody taking part in the chat outright ( I hope you all calmed down and followed me again 😉 )
However - the success of the chat reached further than many of us expected:
We created a stronger bond within the hyper-local network
We introduced local Twitter users to each other
We provided a safe platform for people to ask question and offer help
In our second session we already managed to get on the Canadian top Twitter-trend list
Since then we meet every Monday 7~8pm (PST). We have discussed dramatic and more banal topics from all areas of our lives. Sometimes the weather takes up more room than the hottest trends in Social Media. Sometimes there are only two or three participants and sometimes we have attracted celebrities like Jesse Engle @engle to comment. We have arranged #tweetups to connect in person and experimented with including those who couldn't come.
In the meantime Twitter-chats have become more common place - there are whole directories out there and people meet on Twitter to chat about a wide variety of different topics. In a way the Twitter-chat is the logical extension of the #hashtag function of connecting comments of the same topic on Twitter.
Using the open platform instead of private chat rooms has the advantage that these discussions attract Twitter users that wouldn't have known about the discussion.
Today - almost a year later - I sometimes wonder if we should give our #Okchat a weekly topic or extend it to an ongoing format like #usguys or other 24/7 chats. I don't know but I don't have to know because I don't "own" #Okchat. It's as free as any other exchange of ideas, thoughts and information on Social Media Networks. As long as someone wants to use #Okchat it will live.
I would like to hear from you please:
Do you like using Twitter to chat?
Do you have a favourite #chat?
What future format would you like to see #Okchat take?