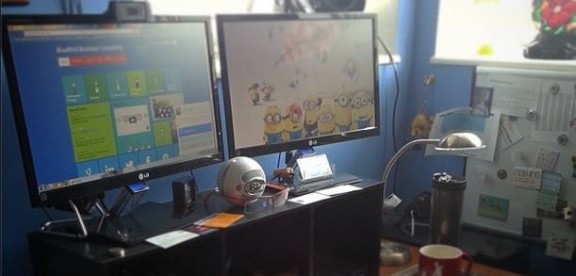 Writing Process: Blogging with a Passion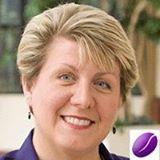 Who doesn't like a good challenge? My friend and fellow social media blogger Keri Jaehnig from Idea Girl Media passed me the torch of this blog tour by tagging me in her post Writing Process: My Risque, Revealing Blog Tour 
I sometimes jokingly refer to blogging as my hobby. Of course I am no hobby-blogger! I blog with purpose and passion. If you know me you know how I see the topic of my blog:
Social Media as something that touches every aspect of our lives. I am passionate to bring this topic to you and explain why and how the changes affect you and me.
I am passionate about these amazing changes and I am passionate about blogging.
Did you know that  I wasn't born to be a blogger?
As a matter of  fact I grew up dyslexic in Germany and writing correctly was a challenge for me. Interestingly enough I have very little of these difficulties in my second language: English.
Growing up I developed coping mechanisms  like:
messy handwriting
avoiding terms and phrases I'm not sure about
discovering the dyslexic's best friend: the spell checker
The second challenge is the fact that English is my second language. I took English as a second language in school for 6 years and honed the skills after immigrating to Canada in 1990. Today I speak and write English much easier than German but it takes years to learn a language well enough to express what you are passionate about.
4 Questions Answered About MY Writing Process
1. What am I working on?
I am always working on several projects. Currently I am focussed on the new Canadian Anti-Spam Legislation that comes into effect on July 1st. This is a topic that affects a lot of business owners and comes with a lot of questions.
I have several blog posts that I just can't seem to find the time to finish with the attention they deserve. One of them is my interview with Anton Rius about his approach to social media metrics. Find the videos on my YouTube channel.
But I also have some more long term projects in progress. The phenomenon of Social Business and the upcoming, dramatic changes we will see in the advertising world are fascinating topics I am researching and formulating currently.
2. How does my work differ from others of its genre?
My work, and my blog, is influenced by my life experiences. I am going to be 50 soon and my life has given me the opportunity to gather a more varied set of work and life experiences than most. I draw from this experience with everything I do. My blog is different because it is MY blog! I pay less attention to the current accepted opinion about a development in the digital media world and more to topics that directly affect me and my clients.
3. Why do I write what I do?
These 3 elements that influence my work:
I am the web designer that understands how social media works and I am the social media expert that knows how a website functions.
My clients are mostly small business owners, often with basic questions about the way social media works.
I am keenly aware of how social media use changes the world and the web. In my opinion not all of my colleagues in the digital media industry really recognize these changes correctly.
You can imagine that covering these three elements does not lend itself well for a blog with a "clearly defined niche". I am fully aware that my blog could be more popular if I would focus it more. But my blog is the place to serve my clients as well as document my larger views.
You will continue to find how-to Facebook posts and discussions about relationship building in social media side by side.
4. How does 

my

 writing process work?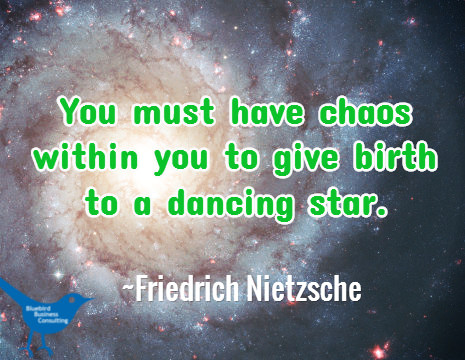 My writing processes are as varied as the posts and their requirements.
Often times posts are inspired by questions I get from clients and friends. If I know the answer I might produce a short explainer video or capture screenshots. These posts are often very quick and short. Some of my most-read articles are produced like that.
Most of the more theoretic posts "live" in my head for a long time (some never see the light) and I might collect material of other bloggers, books and discussions with others. I will collect links, notes and ideas and when the idea is "ripe" it flows into a draft directly in WordPress.
My favourite tools helping me with this process are Listly, Evernote and Scoopit.
I am a very visual person so often I actually create a featured image before I write the post. My goal is to use images that capture main messages at a glance.
I read a lot of posts and I analyze why I like some more than others. Often it's the additional "bells and whistles" that make a post outstanding. A good image or video, an outstanding slideshare or list embed can make a post so much more valuable. I strive to deliver as much value to my readers as possible so you will often see this embedded content.
Lastly there is the secret "weapon": Proofreading
My mind lets me read what I want to read. I overlook typos on a regular basis. Fortunately I live with the best proofreader ever and Michele checks over every major piece of content I write.
[tweet_box]You must have chaos within you to give birth to a dancing star ~Nietzsche http://bit.ly/1wxq9aw[/tweet_box]
Time to pass the torch
My ongoing journey through the world of Social Media has put me in touch with many incredible bloggers. I am honoured to pass this blog tour on to two of my longest standing blogging friends:
Cathryn Wellner is both an inspiration and a great friend. Her support was instrumental from the beginning of my blog. She is an incredible story teller!
Cathryn Wellner has reinvented herself repeatedly—storyteller, teacher, community developer, consultant, project manager, farmer, store owner. Stories and writing have been the common threads. These days she is on a hunt for what is right with the world. She blogs about the creative, generous, brilliant, kind, inventive people who are making a mark on the planet. Having written more than 1000 of these stories on This Gives Me Hope, she is compiling a series of themed e-books for readers wanting a handy guide to reasons for hope on such topics as aging, technology, the environment, gender, animals, and even politics.
Teresa Deak was one of my first friends on Social Media over all. Her daily @picsiechick image and poems were some of the first digital media influences for me.
Teresa Deak - Butterfly Shaman, holder of hearts and see-er of Beauty - offers you what your heart needs. Her spiritual agents - energy clearing, Butterfly Resonance Images, her Gratitude Tarot cards and app, Soul Mandalas, Intuitive Butterflies - and her pendulum guide will awaken your Divine and welcome the flow of the Universe. She is ready to bring you butterflies and hold your heart while writing about her spiritual journey along the Butterfly Way. Visit her site at http://handsongratitude.com/ or connect with her on Facebok https://www.facebook.com/HandsOnGratitude
I am looking forward to seeing the follow up posts!
What is your blogging process?