5 Awesomely Easy Ways to Make More People Read Your Blog!
Everybody wants more people to see their blog.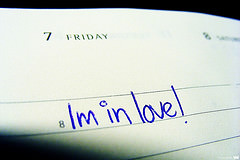 If you really didn't care if someone saw what you wrote, you would use a journal and just write for yourself. Which is fine really -  although I never succeeded in doing that - did you?
Even if you are not planning to make money from your blog, blogging is much more fun if you know that you inspire people and especially if you get to have a conversation with your readers.
Now that we have that out of the way, here comes the question of my qualification for adding another post to the 2.760.000 articles I found on Google with the search phrase:
how to get more people to read my blog
I am a hobby blogger. I don't make money directly from my blog (although I wouldn't mind that 🙂 ) and I don't create posts often enough to list "blogger" as one of my main occupations. I'm neither an SEO expert nor do I have the magic formula to get rich blogging overnight. However, I do monitor my web stats every day and get a kick out of seeing some posts doing really well.
What I am is an avid blog reader. I read a lot of posts, mainly in my area of digital media use and its impact on our lives. I read blog posts and
Discuss questions I have in the comments
Share the posts I like and that are relevant for my network
Curate the best of them
So when I joined a Facebook Group that my friend Keri Jaehnig (Idea Girl Media) started and agreed to participate in the #likeableblogs blogging challenge I thought about ways I could contribute to the success of other bloggers.
5 areas you should watch if you want more people to read your blog:
1. Blog design
First impressions count! As I wrote in a recent post "24 ways to help your friends online" we "pay" with our attention online. There is so much material out there - if people don't like the way your blog looks they will move on. I try to use my time wisely - don't waste my time.
Don't use pop-ups!  I know your "make money blogging" guru said the opposite and apparently you can get more people to sign up to your mailing list but I tell you this little secret: if you force me to close your huge pop-up before I can read your post, I will already have a negative impression. If you serve me one of those pop-ups that cover my whole smartphone screen and I have to figure out how to close it - I won't. Unless you are famous or a big shot blogger…. pop-ups do more harm than good
Get a responsive theme! I have chosen WordPress as my platform of choice and after making many changes on my site and building websites for other people I know how easy it is to make my site look good even on smartphones. A responsive quality theme makes sure my posts are easy to read on every screen size. Have a look at your analytics and you will be surprised how many people get to your site on mobile.
Make it easy to read! Unless your readers are teenagers, font size matters! Many blogs are very pretty and a lot of thought goes into what background colour and font colour you should use. Amost no WordPress theme uses black writing out of the box. Readers don't want to squint or increase the zoom on their browser just to read what you have to say. Make the font big enough and make sure you have enough contrast.
2. SEO
Search Engine Optimization is not a bad word and you don't have to hire somebody to do it for you. You don't even have to spend too much time learning about it (although it helps). I love using WordPress SEO by Yoast mainly for two reasons: 1. Out of the box the settings are just fine for most applications. 2. It has a little traffic light system that tells me if all the right words are in the right places. So if the light is not green, I can decide if I want to make changes or not.
While traffic from Social Media sharing and referring sites is becoming increasingly important, search traffic is still a major part of how readers find your content. Please don't start writing for Google bots but make sure they find what you want them to find.
3. Sharing
You know how in most stores you can pay in whatever way you like? Cash, debit, various credit cards…. are made to make it as easy as possible for us to pay for the goods and services we need and want.
Well the same goes for your blog - if you want people to share your post with their network or even make it go viral: Make it easy for us!
It surprises me how many blogs have no easy way to share the post. If I have to jump through hoops to share your blog, I probably won't (and I'm a pretty hard-core sharer). I am collecting a list of good WordPress sharing plugins - have a look: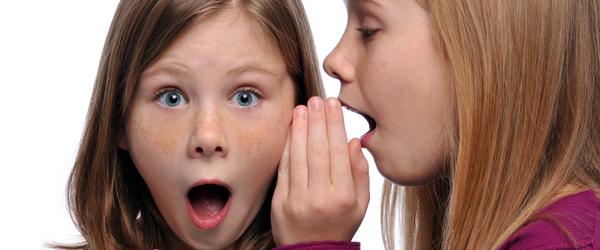 Flare is a simple yet eye-catching social sharing bar that gets you followed and lets your content get shared via posts, pages, and media types.
Added by Michael Volkmann on Jun 30, 2013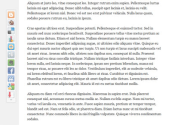 Social media share buttons are a must have for every site, but they can significantly impact your site's speed. At WPBeginner, we created the floating social bar to maximize our social media visibility without impacting our site speed. Floating social bar is a light-weight WordPress plugin that adds a horizontal floating share bar to your blog posts, pages, and other post types.

Increase pageviews and engagement by highlighting relevant content from across your site to your readers who would not otherwise encounter them. Shareaholic is not just yet another related posts content plugin. It involves a simple installation that's easy to update and tweak. You'll be using well-engineered and optimized code that won't slow or block your pages from loading.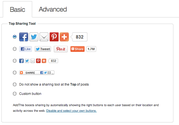 This free plugin installs smart social sharing buttons that allow your visitors to easily share content on your WordPress site. These sharing buttons are tied to powerful analytics that allow you to track sharing activity and identify the influencers that are sending you traffic.
Added by Mitchell Abdullah on Dec 24, 2013

Display all popular social sharing buttons with count, such as Twitter, Buffer, Facebook Share, Facebook Like, Digg, LinkedIn, Google +1, Reddit, dZone, TweetMeme, Topsy, Yahoo Buzz, StumbleUpon, Del.icio.us, Sphinn, Designbump, WebBlend, BlogEngage, Serpd, Pinterest, Pocket and Tumblr.
Added by Michael Volkmann on Jun 30, 2013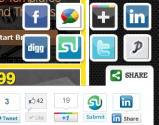 Add facebook, twitter, google +1, linkedin, digg, delicious, reddit, buffer, stumbleupon and pinterest pin it social media buttons to your website in either a floating or sliding panel and see summaries of all your social metrics in the admin social statistics page Button Panel Options To access the plugin settings go to WordPress admin -> Social Buttons -> Social Buttons The button panel can be fully customised on the plugin settings page in WordPress admin: Type - Select either a "floating" button or a "Sliding" tab Location - Select the position of the button panel.
Added by Michael Volkmann on Jun 30, 2013

AddThis is the world's largest sharing platform. We use big data to help site owners and brands build digital audiences and use data to personalize experiences. We provide easy-to-use sharing buttons like the Facebook button, Pinterest button, Twitter button, and Google+ button. We also provide a trending link box, welcome message tool, and share plugin for your browser.
Added by Michael Volkmann on Jun 30, 2013

The Social Review Engine is a powerful and feature rich website and product review plugin built for WordPress powered blogs. Simple to use, easy to setup, and installs in minutes. Getting Customer Ratings and Reviews, building trust and community, sharing content through social media, and increasing traffic and sales has never been so easy.
Added by Michael Volkmann on Jun 30, 2013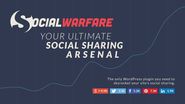 Studies show that fewer options to choose from actually increases the number of people who take action. By focusing on the 5 biggest names in social media, rather than plastering dozens of social networks icons, we have seen a drastic increase in activity on sites that use this plugin.
Make sure you customize the sharing options wherever you can. Most of the tools let you set your twitter handle - you want to promote your own @Twitterhandle instead of the one of the tool or developer.
4. Embedding outside content
While blogs are mostly text based they don't have to be only text based. Make it more interesting by embedding outside material into your posts. I have just started a series of blog posts about this - find the first installment here: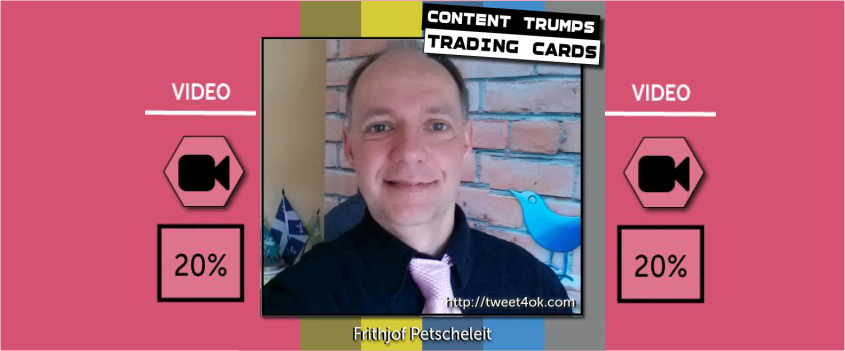 Tip: Make sure you have control over the content you embed - because as soon as the site owner takes it down it disappears from your site too.
5. Be easy to reach
A blog is a Social Media tool - communication goes both ways and should open a door for interaction with your readers. Make it easy to get in touch with you!
Enable commenting (you would be surprised how many blogs have no way to comment). Consider dropping the need to approve comments. The fact that people can see that they successfully commented outweighs the danger of someone spamming.
Respond to people's comments! Remember, we "pay" with our attention and time. If someone spends the time to write to you - write back otherwise they will not come back.
Make it easy to contact you in as many ways as you can:

list your main Social Media channels - I'm really happy about the author box below this post (it also shows on mobile!)
Place an email link right in your sidebar because some people like to address you privately
Everybody wants more people to see their blog.
I know there are many more things to do in order to make more people read your blog but for me as a reader and someone that builds blogs for other people these 5 areas are the most important. I also know that some of my suggestions might set other experts off and that's just fine.
What are you going to change on your blog after reading this?
What do you think is the most important thing that makes more people read your blog?
photo credit featured image: Creative Commons CC with special permission by the artist Krisina Alexanderson to use here
photo credit: andres.moreno via photopin cc