Frithjof Petscheleit helps you connect with your customers online
Strategies for a Digital World
Main Areas of Expertise
Training & Coaching
Our coaching programs focus on practical, hands-on training specifically designed for your goals and staff.Check out the BlueBird Academy for courses or book a 1:1 session with me!
Strategy
Our proven strategy development process is designed to develop a practical and actionable digital media strategy that aligns with your business goals and lets you measure the success of your efforts.
Management
For clients that would like to outsource their social media community management, we offer customized management solutions.We focus on reaching the goals you set out in your social media strategy.
Latest Posts
From the BlueBird Blog
If I think about the people who influenced me the most in 2017, Kim Doyal is high on the list. I've been listening to her podcast for almost a year now, I am a regular, active member of her awesome Facebook group, Content Creators, and I consider her a valued colleague.
Needless to say, I am thrilled to have Kim on the BlueBird Podcast to talk about her new tool, LeadSurveys.
I asked Kim a little bit about the path that led her to where she is and what she is doing now.
Kim's current project is called LeadSurveys and she tells us the story of how this web-app was created and why. Leadsurveys lets you create a survey on any website that is designed to sort all the sign ups and collect a lot of information. This way you know exactly what information and offers to send to what customer. You will also be able to send a survey like this to your existing mailing list to find out the same information.
LeadSurveys will be a great tool to personalize the online experience of your customers. Kim and the LeadSurveys plan to open the tool to the public in October and you can sign up to get an invitation for early access.
I am looking forward to the tool and I would like to thank Kim for taking time out of her busy schedule to tell us about this
Antoine Airoldi is a freelance copywriter and author of Insights from Professionals. His first book comes out this fall with GenZ Publishing. He wrote his book during his final year of university when he noticed other students knew nothing about their future.  Students simply wanted to figure it out when they would graduate.
First Antoine explains to us what a copywriter does. Then he tells us the surprising story of submitting his book proposal and the result.
For his book, Antoine interviewed authors, business leaders, and CEOs. The book consists of 10 interviews with these people.
The biggest names in the book include Eric Wahl, Gary Vaynerchuk, and others. His book proposal was accepted by the publisher right away and we can look forward to Antoine's book, Insights From Professionals, coming out in November.
I invite you to listen to my interview:
Services and Books

Book My Time


BlueBird Library
In the BlueBird Library you get to keep your books! Simply sign up to BlueBird Chirps and download your eBook Our monthly BlueBird Chirps newsletter is full of what's new, tips and exclusive resources that are only available to subscribers. Simply click on your book and follow the instructions. If you ever want to unsubscribe […]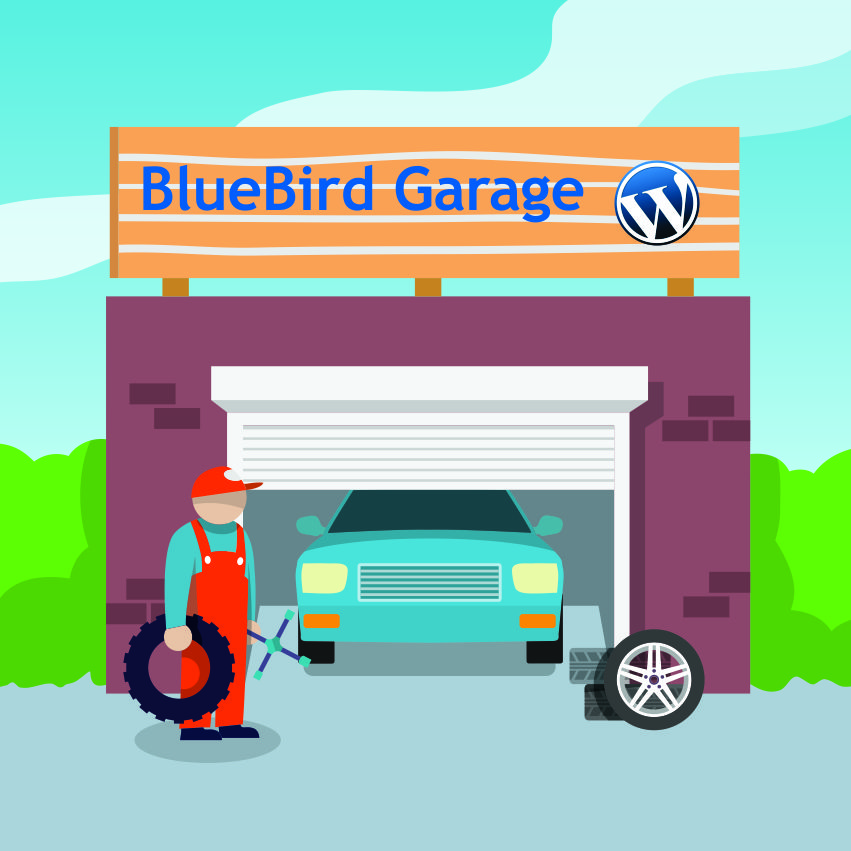 WordPress Garage
We can fix your WordPress website! WordPress is a great tool for do-it-yourself web designers but … You invested a lot of time in creating a site yourself but now you feel overwhelmed and you don't have time to learn and do everything you want to keep the site up-to-date A friend helped you get […]

BlueBird Mechanic
WordPress Maintenance Services Peace of mind for less than $1 (CAD) a day! Creating with WordPress is fun! But keeping up with hackers and software updates can be a chore. Let the WP Mechanic take care of the tedious chores for you. Weekly plugin and theme updates Secure offsite backups SPAM & revision cleanup Database […]
Strategies for a Digital World
"
If you want to get your social media working for you let me save you some time and contact Frithjof. I do.
~Colin Parker
BlueBird Business Consulting
Helping individuals and business owners to reach existing and new customers is my passion. BlueBird Business Consulting focuses on finding the best solution for each individual client. Because one size never fits all!
"
To succeed in the business of the future we have to become the customers we are trying to reach.
Brian Solis

About Frithjof


Get in Touch

Frithjof Petscheleit
Founder and Strategist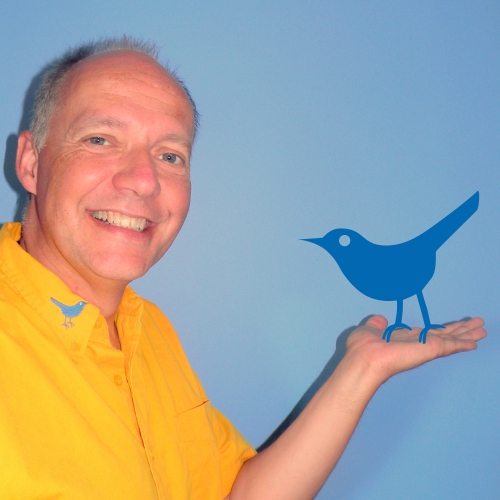 Since 2010 Frithjof Petscheleit has expertly trained Social Media community managers, from individuals to owners of  small and medium-sized business to franchise owners.
Thanks for doing such a great job on our facebook page. We do appreciate your efforts and we often hear from others about our facebook, so we know people are engaged and watching.

Bruce Thurston
General Manager
Yorkton Co-op
You couldn't hire a better person to help you to harness social media tools to improve your sales results. Too often I run across consultants who think because they managed to open a Facebook account or have a few hundred followers on Twitter they are qualified to help a business generate sales with social media. Frithjof Petscheleit is not one of those people. He is a student of social media and his approach changes and adapts as the tools and the market changes. If you want to get your social media working for you or if you want to fix your WordPress website let me save you some time and contact Frithjof. I do.

Colin Parker
CEO
Lonestar Sales Performance
I hired Frithjof to help with numerous projects over the last two years and look forward to many more projects. Frithjof's open and friendly communication style paired with consistent attention to detail makes him the perfect consultant for our clients and ourselves.
In the beginning Frithjof stepped in to successfully complete several client projects. Every time he delivered the projects on time and on budget, often delivering much more than we had promised.For our business improvement projects we rely on BlueBird Business Consulting to develop the digital marketing strategy, build the websites and social media tools and train the key players in the use of the tools.Our clients are more than happy with Frithjof's ongoing support and rely on his expertise in Social Media management, Search Engine Optimization, email marketing, blogging and all web related areas.I highly recommend Frithjof and the team at BlueBird Business Consulting and look forward to our continued success together.


Andrew Gregson
Principal
Intent Financials
It has been an absolute pleasure working with Frithjof over the last year. Frithjof has used the boardroom in our facility to conduct many informative sessions for individuals from many types of businesses.He is always able to clearly convey his message and information to accommodate any learning level. Frithjof is professional and thorough, encourages participation and always makes everyone feel comfortable with the subject matter and how to implement it in their own organization. I highly recommend Frithjof and his services.

Tracey Cochrane
CEO
Points West Audio Visual
As our architectural firm (Architecturally Distinct Solutions Inc.) waded into the exciting world of social media, we realized we were unfamiliar with the processes and work required to best represent our company in these new forums.We were equally unfamiliar with the ways to be present and available to those who might want to connect with our company through social media. Accordingly, we were thrilled to be introduced to Frithjof Petscheleit of tweet4ok in Kelowna as he was able to expertly help us navigate our way into the connected world of social media. Immediately after being introduced, Frithjof was able to establish a look and feel on our company facebook page that accurately reflected the ideas that we shared with him. Frithjof provided much needed support during our first few days in establishing our company page and we look forward to continuing to work with him as we develop our social media presence and discover ways to make business and personal connections in unexplored ways.

Matt Johnston
Principal Architect
Architecturally Distinct Solutions
I met Frithjof through Twitter. He lives and breathes Social Media. I've been impressed with his consistent enthusiasm for the space.
He's now a good friend and collaborator – As with many of the people I've met through Social Media.
I have a strong belief in his abilities and his work ethic. Great guy, but if you're reading this, you've possibly figured that out by now. Two thumbs up.

Nick Kellet
Co-Founder
List.ly



Let's work together!