Your Top 10 Uses for Twitter
Social Media is a revolution in the way we communicate and the current Social Media Platforms like Facebook, Pinterest …. and Twitter are just that: Tools
 Twitter is my favourite Platform right now. What appeals to me is the real-time conversation, the openness and the limitation to 140 characters. I use Twitter for many things and I like it best for connecting with individuals that I wouldn't have met otherwise.
Follow @BlueBirdBC
But Twitter is just a tool with about
500 Million accounts
 (my guess is that about 1/3 are unused)
I have discovered incredible people on Twitter and I even credit Twitter for finding the love of my life. But enough about me.
I recently asked "How do you use Twitter" on my Facebook Page and ended up with great answers. I'm putting in the answers in the listly below but let's make this post dynamic:
Please vote on your favourite uses and feel free to add more to the list.
What is your favourite use of Twitter
1
Building my community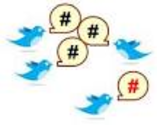 2
Get the freshest news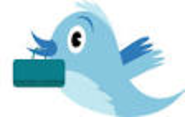 3
Finding people to learn from

5
finding blog posts

6
Be a citizen Reporter

7
The ability to connect with others

The ability to connect with others with similar interests and learn from them
8
getting instant help if you need

9
Advertise to new audiences

10
Find friends on places I didn\'t know they were on

11
Customer Service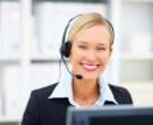 12
Stalk Celebrities

13
Instagram

14
I\'ve pretty much stopped using Twitter

15
To test language and the resonance of an idea

Care to share your favourite Twitter Story?
Image credit: Cute Twitter birds - pinkmoustache.net