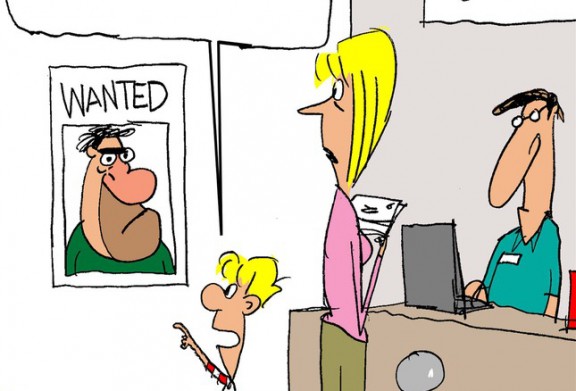 Using Facebook Profiles For Business Means Breaking The Law
On July 1st the Canada Anti-Spam Legislation will come into effect with new rules and hefty, potential fines.
I have written a couple of posts about this already:
Don't Get Caught – Canada Anti-Spam Legislation and LinkedIn
Webinar Recording: The Canadian Anti-SPAM Legislation
Canada's New Anti-Spam Legislation has Some Teeth

Disclaimer: I don't have any legal training. All statements are my educated interpretation of the material available to me. Nothing more.
And I have collected a list of CASL resources that I will share at the end of this article.
CASL is designed to fight SPAM that originates in Canada and can be read in Canada. This law regulates all Commercial Electronic Messages (CEM). This goes far beyond mass email spam and covers any message a reasonable person can interpret as commercial in nature regardless of the intent of the message or even if it was sent by a non-profit
Newsletter style emails
Regular emails
Social Media messages
Tweets
Facebook posts
LinkedIn Updates
Instagram pictures
Text messages
Early statements from the big Social Media platforms state that they conform to the CASL requirements already: Users give express consent to receive messages and there is an easy opt-out option.
I don't think the platforms will get off the hook that easily. We will likely see updates to the Terms of Service agreements.
Depending how you use the Social Media tools there are two pitfalls that come to mind even without challenging the law:
LinkedIn InMail that are sent to members outside of your network are CEMs and fall under CASL. Read more
Using Facebook Profiles to promote your business or cause is not only against Facebook's terms of service but also against CASL
Why using Facebook Profiles for business is breaking CASL laws:
Let me make sure we are talking about the correct face of Facebook (many are confused about this): Your Profile is where you connect with your personal friends. To see each other's updates you have to mutually opt in by accepting a "Friend request".
This is very different from using a Facebook Page that is openly visible for anybody and we can subscribe to (commercial) updates by "liking" the page. As long as your Facebook Page clearly states the type of commercial updates the subscriber will receive, you are safe.
"Personal Timelines, which we sometimes refer to as profiles, are for individual, non-commercial use. They represent individual people and must be held under an individual name. You can follow Timelines to see public updates of people you're interested in but aren't friends with."
~ Facebook
I still see businesses and organisations use Facebook Profiles for business.
Yes, it is easy to opt out of receiving CEMs from your friends - you can simply hide their updates or unfriend them all together. But that is not enough - If I agree to be your friend on Facebook, I do NOT expect to receive commercial messages!
Well, if you know me you know that I sometimes can't help myself sharing some of my Facebook Page updates because I am passionate about my business. I don't think there is much danger of being reported to the CRTC or the Competition Bureau as long as I keep this practice limited to "once in a while".
But if you use Facebook Profiles for your business you are in violation of CASL! Friends can not reasonably expect commercial messages because Facebook's TOS do not allow you to post CEMs
As I mentioned above I don't have any legal training and my interpretation of the law is based on what I learned in the last couple of weeks. I have written about the topic on this blog and as a guest on a business column. As a Constant Contact ALE I have done several presentations and webinars on the topic.
There are other good reasons not to use Facebook profiles to promote your business or cause but as of July 1st 2014 you will be breaking Canadian law.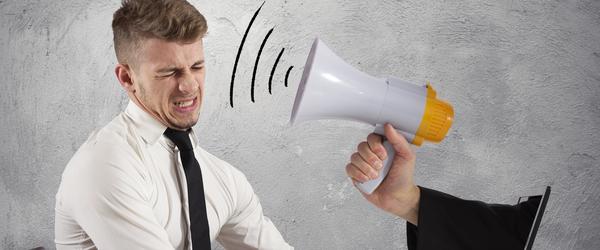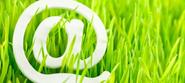 CASL (Canada's Anti-Spam Legislation) comes into effect on July 1, 2014. Penalties for not complying with CASL will be harsh. The penalties are intended to deter companies from sending spam or sending messages to contacts who have not provided their consent.
Added by Michael MacMillan on Jun 11, 2014

A Plan for CASL Canada's Anti-Spam Legislation (CASL) comes into effect on July 1, 2014. CASL regulates how you can send commercial electronic messages (CEMs). Many businesses are worried about making their electronic communications CASL compliant, as the fines for sending spam are going to be hefty.
Added by Michael MacMillan on Jun 11, 2014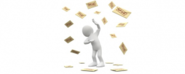 We have all been the victims of "spam" at some point in our lives. It is almost daily that we receive some form of unsolicited e-mail message attempting to get us to buy something that we are not very interested in.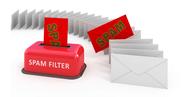 There are serious consequences for non-compliance By Sylvia Kingsmill You know the feeling: you check your email to find a laundry list of emails from various companies that you may or may not have dealt with in the past. Or a text pings on your smartphone ― and it's unwanted spam.

Why You Should Care about Canada's Anti-Spam Law It may only be early January, but there's new Canadian Anti-Spam Legislation (CASL) coming down the pike in July that all email marketers should have on their collective radar.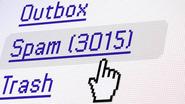 Small businesses are scrambling to make sure they're compliant with new anti-spam legislation taking effect on July 1 that will impact how they drum up future sales. Canada's Anti-Spam Legislation (CASL) is a tough new law meant to crack down on unwanted e-mail and texts, and it will apply to companies and organizations worldwide.

Recruiters take quite a bit of heat from those in the tech community based on what many refer to as LinkedIn spam, and the definition of spam within LinkedIn's context seems to be fairly wide. Recruiter shaming in public forums and blog posts about making ridiculous demands or nasty responses when being presented a potential opportunity...

As of July 2014, B2B email marketers will be faced with serious challenges when it comes to communication with potential clients. Get a head start on finding a workaround for this change. Canada's new Anti-Spam legislation (CASL) takes effect July 1, 2014.

Article by Sharon E. Groom and Amrita Mann, student at law On July 1, 2014, Bill C-28 which is Canada's anti-spam law ("CASL") will finally come into force. Industry Canada's final regulations were released on December 4, 2013 and so we now have a clear picture of what the rules are.