Every week I curate the best articles I found in my digital stream so you don't have to sort through all that information yourself. I would love to hear your thoughts, s o please vote or comment on the posts you read (or wrote) or leave a comment.
October is Small Business Month and I am on the lookout for any information that is interesting for small Business in particular.
Watch this blog tomorrow for my own contribution to this topic. If you happen to live close to me (Kelowna, BC, Canada) you may want to check out some events geared toward small business owners: businessbluebird.com/events
I'm collecting articles helpful for #SmallBusiness owners – care to share your faves? #SBM13

— BlueBird Consulting (@BlueBirdBC) October 6, 2013
---
Here is what I want you to do:
Read my comments and as many posts as you like
Leave a comment either on the @Listly list or in the comment section
Use the Listly buttons to vote
Nominate any posts that I missed by leaving a reason and a link in the comments (you are limited to one link per comment)
Please don't SPAM random links to your various social profiles into the comments or the Listly
Have FUN!

Best online articles in week 40
Every week I curate the best articles I found in my digital stream so you don't have to sort through all that information yourself. You are welcome!
Oct 06, 2013 - thenextweb.com -

22

You have a great product, idea or service. You've invested in putting together a solid website. Social media marketing is important, so you have Twitter, Facebook and LinkedIn accounts - maybe even a Tumblr account too. You know social sharing is a key element of success online, but you want the results of your efforts to improve.
Oct 06, 2013 - tweet4ok.com -

26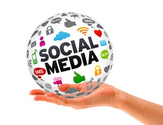 Social Media Marketing...For Food Trucks? (via ModernLifeBlogs) With technology evolving at such a rapid pace over the last decade, marketing for products and companies has become ever changing. As the technology landscape improves at such a rapid pace, marketers must stay with the trends and be willing and able...
Oct 06, 2013 - tweet4ok.com -

22
Twitter IPO sparks debate on social media future (via AFP) Is Twitter's stock offering the end of the social media era, or just the beginning? While Twitter appears to have carved out its niche in the social Internet, a big question now is how much growth and innovation remains in the space.
Oct 06, 2013 - socialmediatoday.com -

20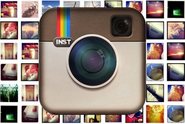 One of the most recent (and exciting) additions to Instagram is video. Users can now upload up to 15 seconds of custom video and apply one of Instagram's famous filters to the finished product. Online Video Rankings report an all-time high of 188 million U.S.
Oct 06, 2013 - adweek.com -

19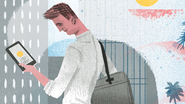 To build on the opportunities that today's hyperconnected and social consumer as well as new distribution platforms offer, agencies and brands need to move away from thinking about branded content and embrace true storytelling. The difference? Stories rely on the intended audience to develop their own imagery and detail to complete and, most importantly, to co-create, whereas content does not.
Oct 06, 2013 - wpbeginner.com -

20

At WPBeginner we use WordPress SEO plugin by Yoast. We believe that it is the most complete SEO solution for your WordPress blog. With tons of features and options this plugin provides an alternate to the users of famous All in One SEO Pack.
Oct 06, 2013 - brianvickery.com -

23

"The challenge of leadership is to be strong, but not rude; be kind, but not weak; be bold, but not bully; be thoughtful, but not lazy; be humble, but not timid; be proud, but not arrogant; have humor, but without folly." ~ Jim Rohn Thanks for sticking with me through this 12 Most ABCs of Leadership series.
Oct 06, 2013 - senseimarketing.com -

20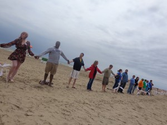 Are more businesses taking a social or political stand today than ever before? Or has the amplification power of social media simply drawn more attention to those that do? It's a question I've asked myself often over the past year; however, at no time more than recently when a client asked if the creation of a "social-scandal" campaign would be successful strategy for them.
Oct 06, 2013 - blog.list.ly -

21
"Make your customer the hero of your story" was one of the biggest takeaways I heard from Content Marketing World. What does that mean in a practical sense? How do your operationalize that goal? It's not what your product does that matters, it's how it saves your customer AND how it makes them the hero.