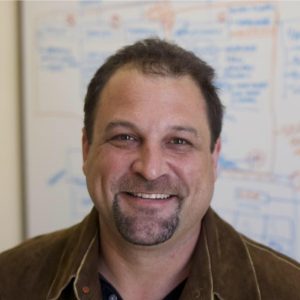 I am so excited to present an interview with the incredible Bryan Kramer on episode 13 of the BlueBird Podcast. (And my inner fanboy is jumping up and down!)
Bryan Kramer is a renowned social business strategist, global keynote speaker, executive coach, and bestselling author. He's one of the world's foremost leaders in the art and science of sharing, and has been credited with instigating the #H2H human business movement in marketing and social.

With more than 350,000 social fans and followers, and an intimate understanding of the intricacies and interworking of both social technologies and social behaviors, Bryan is both a practitioner and authority on the subject.

Bryan's first book There is No B2B or B2C: It's Human to Human #H2H rose to the #1 top selling spot in Business Books on Amazon in its first week. In January 2015, #H2H was named as the number one buzzword for 2015 by The Writer.

His latest book, Shareology: How Sharing is Powering the Human Economy, published by Morgan James Publishing, made the USA Today's Top 150 Book List the week of its release, as well as #1 on Amazon in four categories including Business & Planning. The book explores the history, art and science of sharing, and illustrates why sharing is what gives us a unique competitive advantage as individuals and brands.

A founding leader in the Human Business Movement, Bryan speaks all over the world to marketing and social audiences on the topic.
Since I wrote my post The Three Faces of Facebook in 2015 Facebook groups have come a long way. Today we can witness many successful groups that have thousands of members. Facebook groups are great for finding support and finding people that are interested in the same topics. Done right, a group can be an awesome "Alpha Audience" as Mark Schaefer calls it.
[clickToTweet tweet="#Facebook groups are a great way of adding a community to your membership website" quote="Facebook groups can also be a great way of adding a community to your membership website." theme="style6″]
I am currently in over 80 Facebook groups and most of them are either dormant or have so little use to me that I turned off all notifications. There are others though that I visit and participate in every day. Two of them are by Bryan Kramer and his team.
In this BlueBird Podcast episode, I talk to Bryan about what makes a Facebook group successful?
I invite you to listen to the end when Bryan makes a very generous offer.
Bryan points out some keys to making a Facebook group successful.
It starts with the onboarding process. By vetting that you only get the right people into your group you can learn what is important to them and you can refuse to accept spammers and other characters you don't want.
The first six months of a new Facebook group are crucial because that's when you set the culture and the tone of the group. After that, you have a core group of people that participate and help to keep the culture of the group alive.
The rules don't have to be complicated. Bryan's groups have two simple rules:
Post content to educate others
Ask for help
Here is the link to the Human Marketing Hub group: http://www.humanmarketinghub.com