Are you struggling to "do all the things" like me?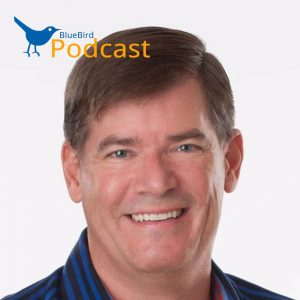 My friend and sales coach Colin Parker is an incredibly productive man. Since I've known him he pulls off regular webinars, builds websites for people, travels internationally to consult with sales teams and teaches small business owners how to sell their goods and services.
I invite you to listen to his tips on how to do it all. For technical reasons, this episode is divided into Part 1 and Part 2. The advantage of that is that I had more time to ask Colin questions 🙂
From the Lonestar Sales Performance Website:
Colin Parker is the CEO of Lonestar Sales Performance. He has successfully led sales teams for over 20 years as President and Vice President of global organizations. As a coach and sales strategist, he helps companies to differentiate themselves from their competition. His understanding of how to identify and reach your target market enables you to grow your sales with industry-leading business strategies.

Like many of us, Colin has "Shiny Object Syndrome". This means that he gets easily distracted by new tools, gadgets, and ideas. The pull from more interesting tasks lets us put less pleasant ones on the back burner.
Colin's survival productivity tip #1
Treat your tasks like a client appointment
Colin's survival productivity tip #2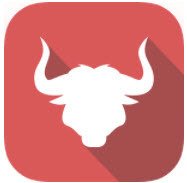 Form habits! Sales habits are important. As many of us know, cold calling isn't fun. In order to make a sufficient number of calls, we have to get into the habit of doing some prospecting every day. Colin suggests that it takes about 90 days to form a solid habit of doing these unpleasant tasks. He uses a tool called Habit Bull to keep track of his streak and when he has a day when he doesn't feel like doing something he does it so his "perfect streak" of doing the task x-number of days isn't broken.
For example, Colin got into the habit of writing every day. By now this habit is taking root and he is thinking about the next writing session during the day and (almost) doesn't need a reminder anymore.
I see the effects of this strategy with writing for my (almost) daily mailing list.
Colin's productivity tip #3
Set a goal and tell others about it. Colin uses the example of getting people to sign up to his first webinar. He had to follow through with the webinar if he didn't want to embarrass himself.
#Productivity tip: Set a goal and tell others about it
Unfortunately, our interview broke off for technical reasons.
Part 2
Colin's productivity tip #4
Have an accountability partner.
Colin started using a method from a book by Marshall Goldsmith that suggested to have daily phone calls with an accountability partner. Colin and his friend call each other and go through the same set of questions. The interesting thing that happens is that you get asked about the things you haven't done. You could even hire a virtual assistant to do these calls.
If you don't have people to keep you accountable it's easy to drift.
Colin's productivity tip #5
Often when we feel overwhelmed, we lack clarity. Breaking down tasks into more manageable tasks will help you be more productive.
Colin's productivity tip #6
Work like you are going on a holiday tomorrow. Set yourself a realistic time to get a task done.
"work expands so as to fill the time available for its completion" Parkinson's law.
Colin's productivity tip #7
Keep email programs closed and limit notifications on your phone.
"Emails are someone else's agenda." Take care of the emails in times not scheduled with other things.
Nobody is dying in my email inbox!
Colin's blog post about being visible: lonestarsalesperformance.com/get-witness-protection-program