I usually don't like to write the same post everybody else is writing but today I want to make an exception and add my voice to the predictions for 2014 Social Media trends. The big Social Media platforms have tried the patience of us users and seem to lose their appeal to some. Are we ready to see a big shift?
Facebook
Facebook's recent announcement to move towards a "pay to play" system where Facebook Page owners will have to pay to have their posts seen by their fans is effectively taking away its usefulness for non-profits and small brands. This move will lead to a dramatic commercialization of Facebook because only big brands and marketers using Social Media for push marketing will be able to afford to be there.
Now, currently Facebook is still the best way for most small businesses to reach their audience online but we will have to either convince Mr Zuckerberg's team to change course (sign the petition) or find a new place to connect with our audience.
The above statement does not mean that we have to run away from Facebook. The tips I gave in
and
still apply. More engagement and conversation is always the best way to foster the connection to your customers online and offline.
But I have abandoned my rule of  "don't post more than three times a day" on Facebook. We will have to create a lot more high quality content to achieve the same level of visibility.
An interesting observation is that an analysis of the website traffic of this page and my customers' sites shows that the traffic Facebook sends to websites is increasing. This shows that more users are sharing web content with their social graph.
Google+
While the experts in the industry are deeply divided over the usefulness of G+ as a social network, the search engine giant continues to miss the boat for the average consumer. The platform is "clunky" and the amount of friction in the user interface drives the average Social Media user away.
At the very core of the acceptance problem for Google+ is its primary goal: to tie together all of the Google – owned elements of our online life. We users see this forming monopoly  as a threat to our ability to decide.
Google has two major problems:
Too much friction in the usability of the tools
Trust – even user numbers are questionable because the company continues to dilute the distinction between users of Gmail, YouTube, Google+, Google Apps….
 Twitter
My favourite Social Networking platform continues to flourish. However the recently increased moves towards monetization are a threat to the trust Twitter is still enjoys. What gives me hope is the fact that the Twitter leadership still listens to outcries of users like it did just a couple of weeks ago by reversing an unpopular change to blocking rules after the subsequent outcry by users. Let's hope Twitter continues to listen to its user base over share holders.
So, what are the trends going to be in Social Media in 2014?
Please vote on this list for the most important trend in Social Media 2014.
2014 Social Media Predictions
For the first time ever I am entering the line of experts predicting the future of Social Media in the coming year. Please suggest trends we will see and vote on the ones already in the list.
This list will be part of my upcoming blog post.
Source: http://tweet4ok.com/social-media-trends-2014/
1
Shared Content Ownership will Emerge

One person owning a video or a slide is not practical. It does not reflect reality in a world where collaboration has never been more important.
2
Collaboration Models Will Continue to Gain Momentum

3
Images will continue to be inportant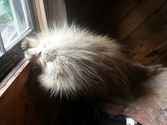 Images will continue to play a huge role and using images to tell stories will be a skill that continues to create interest and engagement
4
Video will become more efficient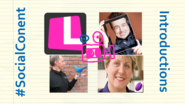 Video will also continue to be an important vehicle to deliver messages. However the quality will have to be high in order for users to watch
5
New niche networks will attract more users

We have seen this thrend in the last couple of weeks already. Local networks like "Circleapp.com" or @Nextdoor have huge appeal for local networking
There is one prediction that I have not seen any other expert make:
The digital media places we control will gain more importance than ever before
What do I mean with that? Your blog and your email list are two places that you control. Especially if you have chosen a self hosted blog where you have full control over how you use the platform. I know there are some people that don't even count blogs and emails as Social Media tools but I do. And I think that these places will gain more importance over the next years as the major platforms continue to alienate their user base faster than attracting new users.
What do you think? [button link="https://businessbluebird.com/?p=5549#respond" size="large" color="red"]Let us know![/button]
Happy Holidays and heartfelt gratitude to all of you for an awesome 2013 – let's rock 2014
---
image with friendly permission from Bundlepost