It seems like every Social Media blogger has to publish a post about Pinterest these days. There is a lot of very good material out there and it seems to be redundant for me to add my twist on this exciting new Social Networking tool. So I decided to go a different route and enlist the services of the exciting new list and curation service List.ly Here is what you can do with this:
Add your favourite Pinterest blog posts to the list below

Discover and read some of the posts and then

Vote if you like or dislike the post

Comment if you like
Blog posts with more "likes" will show higher on the list – so if you post your own Pinterest blog post, feel free to encourage your network to boost your rankings 🙂
The Ultimate Pinterest Resource List
I have been asked several times to write a blog post about Pinterest but with it\'s popularity it seems like I would be repeating what others have done so this list is a crowdsourced list of the best Pinterest posts out there.
Fnd my blog post here: http://tweet4ok.com/pinterest
Apr 10, 2012 - mashable.com -

255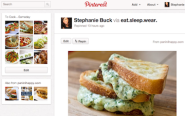 Have no fear, soon-to-be-Pintrest fan -- we'll show you the ropes.
Apr 10, 2012 - mashable.com -

328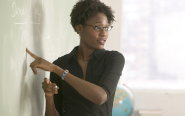 Find out how teachers can use Pinterest to organize lesson plans, collaborate with other faculty, and even encourage student participation.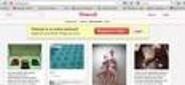 This is a blog post that I wrote before interest in Pinterest exploded.
May 07, 2012 - convinceandconvert.com -

245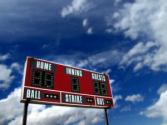 The most overrated social media metric is traffic from social outposts. Pinterest in particular is overhyped in this regard. Measure behavior to test true value.
Apr 10, 2012 - travelweekly.com -

272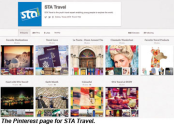 Pinterest, the much-buzzed-about scrapbooking website, might be the social media tool best suited to agents and suppliers alike, because it is all about images.
Apr 10, 2012 - en.wikipedia.org -

328

Always great content to pin! Infographics blog covering infographics, data visualization and visual thinking
The most interesting Hotels, Resorts, and Places to go to. Including the best of the best hotels and places to dine, golf, fish, and other sports!

By Bliss Hanlin, Community Manager at eModeration (and Pinner extraordinaire) As Pinterest growth skyrockets, so follows the number of tools available to help us manage our content, understand our metrics, and be better pinners.  Below are just a few of the tools and services now available for use with Pinterest that are especially handy
Apr 10, 2012 - searchengineland.com -

282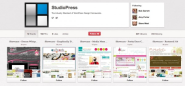 If you caught yourself groaning when you saw this was yet another Pinterest post, I don't blame you. The Web's latest social media darling has taken both the Internet and the industry blogosphere by storm, and the network's popularity shows no sign of slowing: the site is now the third most popular social network in [...]
Do you have your own Pinterest Story? Please share it with us!