When I talked to my friend Mel the other day I realize that having a website is a lot like having a car. In order to run safely and efficiently it needs to be maintained and repaired. At the BlueBird garage we focus on WordPress websites however, in general the points discussed are the same for any website.
When you get a new car it (hopefully) comes with a full tank of gas.
That doesn't last long – you have to fill up.
When you get a new website the pages are filled with new information ready to be discovered by new visitors and search engine robots.
Just like having to gas up the car you have to create fresh, relevant content on a regular basis. Otherwise your visitors lose interest and visits, search rankings and conversions decline.
Maintenance
In order to run safely and efficiently your car has to be maintained.
It needs to be checked regularly and needs the oil changed
In order to run safely and efficiently your website needs to be checked and maintained on a regular basis.
This maintenance includes:
Making sure the car is locked and the alarm system is on.

Strong security settings
Scanning for hackers 24/7
Reacting to alerts in case of an attack

Regular oil and fluid changes

Update your software to avoid loss of functionality and vulnerability to attacks. (you update your computer programs on a regular basis too). This should be done at least once a week.
Back  up your software on a regular basis (both database and content). By the way – storing backups on the same server is not a good idea. If you lose access to the server everything is lost.

Carwash

SPAM is still a growing problem. Even with a good SPAM filter you can't just forget about it. The grime accumulates in the database and can lead to your site slowing down considerably. The same goes for all those blog revisions you produce while creating your awesome content. The database should be cleaned up at least once a week.
[icon_box fw_shortcode_id="1″]
Repairs
Fortunately repairing and upgrading a WordPress website is a lot easier and cheaper than most car repairs.
The Internet and user behaviour is changing rapidly, you might want to add some new functionality or delete things you don't offer anymore. Sometimes things stop working or you would prefer a new paint job. For these kind of cases we have created the BlueBird WordPress Garage. More about that later.
What I love about my favourite car repair shop is that they just take care of everything. I have a sticker on my windshield that reminds me when the next oil change is due and when I take it in I can rely on the scheduled work getting done professionally. They also tell me of any concerns they found or problems that developed. When a repair needs to be done, they call me and give me an estimate for the cost and do the job. I feel safe and taken care of.
Yes, after over 30 years on the road I know how to do all the maintenance things. I know how to change the oil and the filters, I have even changed brake pads. But neither am I good at it nor do I want to do it. I hire the professionals that get the job done quickly and safely.
[clickToTweet tweet="Let professionals do the tedious #WordPress maintenance" quote="Let the professionals handle WordPress maintenance"]
Introducing the BlueBird WordPress Garage and Mechanic
The BlueBird WordPress Mechanic is designed to take care of all those maintenance tasks listed above starting at under $1 Canadian per day!
But there is more. You can also email us if you run into a problem and we will help you out.
Before we get started we give your website a thorough check up and suggest improvements (optional). Then we go ahead doing the maintenance and monitoring the safety of your site.
[button fw_shortcode_id="1″]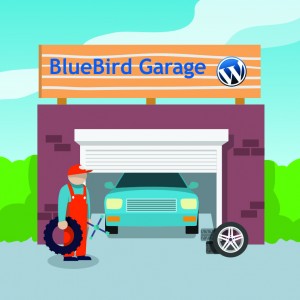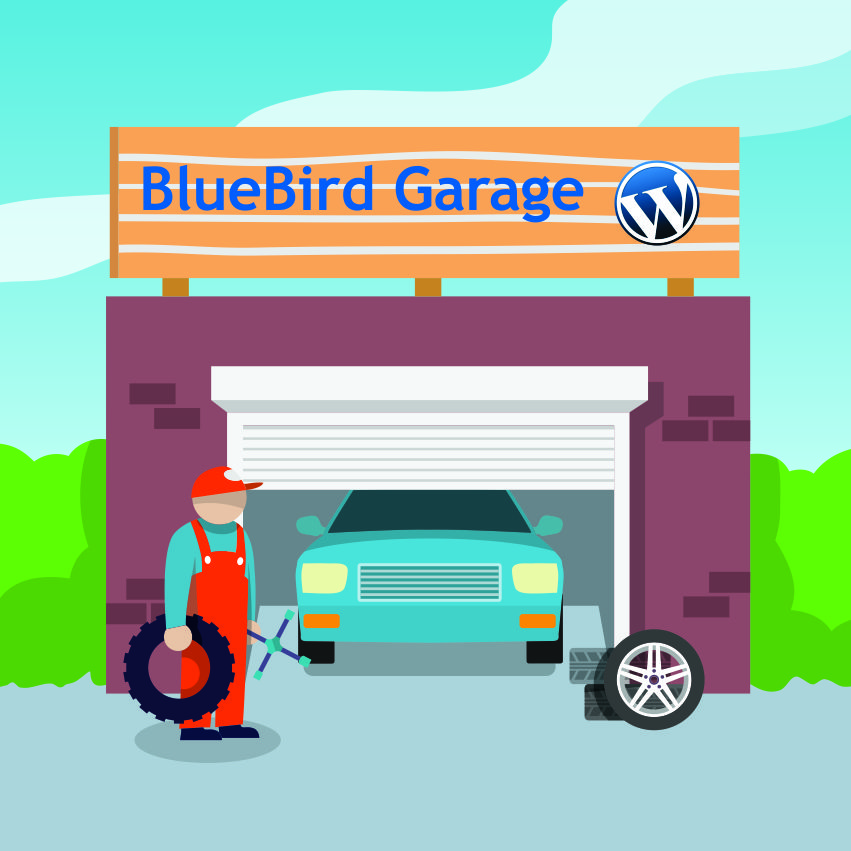 The BlueBird WordPress Garage is formerly known as "Fix My WordPress" helps you in cases when you want or need to make changes to your website but you don't want a brand new site (although we do that too)
Often clients come to us because their site doesn't work as it should or they want to add new features.
We do an investigation, agree on a limited list of repairs and get the job done within a short time and always on budget.
[button fw_shortcode_id="3″]
---
featured photo: Library of Congress / Flickr
Tell me what you think: