Yes – you saw that right: The year 2013 is half way done…. or we still have half a year to make it awesome 🙂
As every week I bring you a weekly blog roundup of the the articles I liked best for your reading pleasure.
[button size="small" style="alert" color="red"]Please leave a comment if I forgot one![/button]
This week was Pinterest week for me – I published my blog post about my friend John Thiessen's social media strategy and in particular his use of Pinterest
Talking to John has changed the way I see Pinterest and I will use it more from now on.
Before I let you go I wanted to wish my fellow Canadians a Happy Canada Day tomorrow – see you at the fireworks! 
[hr]
Here is what I want you to do:
Read my comments and as many posts as you like
Leave a comment either on the @Listly list or in the comment section
Use the Listly buttons to vote
Nominate any posts that I missed by leaving a reason and a link in the comments (you are limited to one link per comment)
Have FUN!
[hr]
Jun 30, 2013 - ideagirlmedia.com -

35

Video on Instagram is a terrific tool for all, especially marketers! See video clips, learn how to use it & the discover advantages for all organization types. So, I can post video on Instagram! Now what? First, it is pretty nifty! Second, it is not as hard as it might seem.
Jun 30, 2013 - tweet4ok.com -

35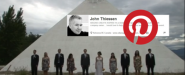 My friend John Thiessen ( @OKDigitalmedia ) is a very successful videographer and has experience growing his businesses for decades. He is also one of the kindest and most inspirational people I know. We have a lot of things in common, including how we approach most aspects of Social Media.
Jun 30, 2013 - expandedramblings.com -

30

Here we go again, with another "By the Numbers" post for all my fellow social media stat geeks. This time, we look at the image-bookmarking phenomenon that is Pinterest. Side note: Have I mentioned that I have ant other site, PinterestInsider, that covers Pinterest news and tips? Anyways, here you go.
Jun 30, 2013 - jonloomer.com -

27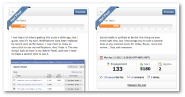 I'm often asked what third party tools I use to optimize my Facebook marketing efforts. I decided it was time I finally write this post to list all of those tools in one place. These are all paid tools, though some do have free plans. Some of the links below are affiliate links.
Jun 30, 2013 - allanalytics.com -

30
Brian Solis of the Altimeter Group envisions a future brimming with potential, and a key part of his vision of the future are connected customers. These people are connected thanks to amazing technologies that enable the shared experience to take center stage, and for which new measures of success highlight many big opportunities.
Jun 30, 2013 - dukeo.com -

33

Blogger burnout is really no mystery. Blogging is the same as any profession in that you have to accomplish a number of things each and every day to be successful at it, and when it comes to doing these things effectively it can be easy to get burnt out in the midst of it all.
Jun 30, 2013 - steamfeed.com -

31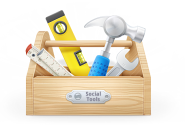 Do you wish you could magically add an hour to the clock? Maybe even clone yourself so you can finish reading just one more blog post? Well, I can't help you with that, but in this article I do show you my favorite handy dandy tools to make your life easier!
Jun 30, 2013 - bundlepost.wordpress.com -

29

So we have all known for some time that the Google Reader was going away. Sometime back Google announced that they were going to be shutting down their RSS reader altogether, however they never mentioned any changes that would directly affect Google Alerts.
Jun 30, 2013 - mashable.com -

36

With a little help from Google, the Bard could be the next Internet sensation - or at least the next social media sensation. The Royal Shakespeare Company (RSC) has put together its 40th rendition of Shakespeare's A Midsummer Night's Dream, only this time the company is calling it Midsummer Night's Dreaming and it's playing almost exclusively on a social network near you.
Jun 30, 2013 - razorsocial.com -

29

Are you looking for some tools and tips related to social media tools and technology? Want to add a bit of magic to your social media marketing? As we specialise in tools and technology we come across great tips and tools every day.