This summer is really hot – not only does the weather lure me to play outside way too often but work has been particularly busy in the last two months. I'm not complaining 🙂
However, I continue to find, read, share and collect a lot of outstanding blog posts every week. Depending on where my focus lies this may be more about blogging or Facebook, or social business topics.
I am extremely grateful for all those gifted writers out there, creating such wonderful material. As a service to you I curate the articles I liked best so all you have to do is go through the list and pick out the gems 🙂
Enjoy, and don't forget to tell me what you think!
[hr]
Here is what I want you to do:
Read my comments and as many posts as you like
Leave a comment either on the @Listly list or in the comment section
Use the Listly buttons to vote
Nominate any posts that I missed by leaving a reason and a link in the comments (you are limited to one link per comment)
Please don't SPAM random links to your various social profiles into the comments or the Listly
Have FUN!
The Best Articles This Summer
I slacked off with my weekly list of my favourite blog posts but Now I'm picking it back up 🙂
This list will be embedded in my blog http://tweet4ok.com/blog - see you there!
Sep 15, 2013 - tweet4ok.com -

28

Frithjof is the founder of Tweet4Ok. He helps businesses, organizations and individuals use Social Media Tools more effectively. He knows that we can use Social Media tools like Twitter, Facebook, YouTube, LinkedIn and the many others for marketing but the real power of these tools is the ability to create powerful Social Networks.
Sep 15, 2013 - tweet4ok.com -

29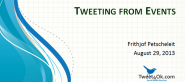 Don't worry, while the title of this post sounds really technical, adding a custom Facebook app with a Twitter widget is actually quite easy. On August 29th I had the pleasure to give a little "How to Tweet from Your Event" session to organizers of the Central Okanagan Volunteer Opportunities Fair taking place in Kelowna this weekend.
Sep 15, 2013 - innetwork.net -

37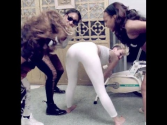 Who didn't see or at least discuss Miley Cyrus' VMA performance ? This was a classic PR stunt - do something outrageous and you're the talk of the town for five minutes. You become the most popular person - you're social score shoots through the roof.
Sep 15, 2013 - tweet4ok.com -

38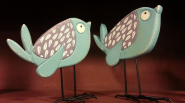 Blog post at Tweet4Ok : 20 Reasons Why You May Be Losing Followers on Twitter (via 7 Graces of Marketing - Ethical Marketing for Social Entrepr) Many join Tw[..]
Sep 15, 2013 - tweet4ok.com -

37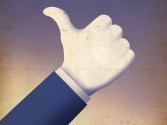 Has anything transformed messaging more than the humble "Like"? (via Pando Daily) By Sarah Lacy On September 6, 2013A lot of people will think this next statement fits into that "you promised me flying cars, and all I got was 140 characters!" screed that the Valley doesn't really innovate anymore.
Sep 15, 2013 - smartercommerceblog.com -

27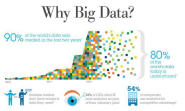 Today, connected, empowered consumers-also known as of Generation C-have come to expect businesses to know them, to understand them, and to deliver what they want, where, when and how they want it. They demand superior service, competitive prices, and quick delivery. And when they don't get what they want, their friends, followers and fans hear all about it.
Sep 15, 2013 - bloggingwizard.com -

31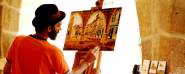 In the following post you are going to learn some simple ways to make your images amazing. Get ready, hold on to your chair and read this post..........all the way to the end. You are happily blogging away. Writing lots of amazing sentences, adding spectacular headings, exciting your readers with your witty prose.
Sep 15, 2013 - tripwiremagazine.com -

28

With so many plugins available, finding the best WordPress plugins can be hard and time-consuming! That is my motivation for gathering this comprehensive collection of high quality WordPress plugins. WordPress is certainly one of the most feature rich and user-friendly publishing platforms available today.
Sep 15, 2013 - socialmediatoday.com -

27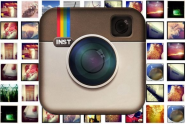 One of the most recent (and exciting) additions to Instagram is video. Users can now upload up to 15 seconds of custom video and apply one of Instagram's famous filters to the finished product. Online Video Rankings report an all-time high of 188 million U.S.