Don't worry – I didn't forget about you 🙂 here is my list of recommended articles found in my social media stream in the last two weeks.
I was really impressed by Peter Mansbridge's interview with Margaret Atwood on CBC and wrote a post about it.
I am very impressed by the approach to Twitter by this Canadian literary icon.
And I am thrilled that my favourite blog Steamfeed published another one of my posts:
But I'll let you get to the posts below – enjoy the reading list and the upcoming week!
If you are a blogger and would like me to feature your post in next weekend's edition – please share it with me! And come back! I'm publishing a list of the best blog posts every weekend.
---
Here is what I want you to do:
Read my comments and as many posts as you like
Leave a comment either on the @Listly list or in the comment section
Use the Listly buttons to vote
Nominate any posts that I missed by leaving a reason and a link in the comments (you are limited to one link per comment)
Please don't SPAM random links to your various social profiles into the comments or the Listly
Have FUN!
Sep 29, 2013 - tweet4ok.com -

14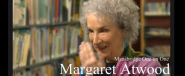 As of yesterday I am a fan of Margaret Atwood @MargaretAtwood! The Canadian national TV station CBC aired an interview with Peter Mansbridge ( One on One with Peter Mansbridge). Some Quotes from the Interview: "Twitter will not ruin literature any more than telegrams did" Tweet this "Go back and read all of your Sherlock Holmes over again: Watson is always getting telegrams from Holmes.
Sep 29, 2013 - tweet4ok.com -

18

How to Easily Build a Real Twitter Following (via BloggingPro) This is not going to be a post about blasting your way to a huge number of followers with some dodgy software or anything similar. This is about building a real and natural Twitter following of fans that want to hear what you have to say and follow...
Sep 29, 2013 - tweet4ok.com -

15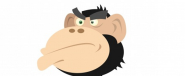 Blog post at Tweet4Ok : Marketing and Evolution - Are We Hard-Wired to Avoid Loss? (via 7 Graces of Marketing - Ethical Marketing for Social Entrepr) What moti[..]
Sep 29, 2013 - steamfeed.com -

16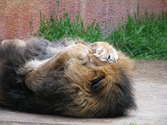 Plus for the last two years I thought I wasn't using LinkedIn right because I'm not a LION. From now on I will only accept connections that I know from my other social graphs - people that I have met either in person or on other social media channels.
Sep 29, 2013 - adweek.com -

18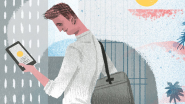 To build on the opportunities that today's hyperconnected and social consumer as well as new distribution platforms offer, agencies and brands need to move away from thinking about branded content and embrace true storytelling. The difference? Stories rely on the intended audience to develop their own imagery and detail to complete and, most importantly, to co-create, whereas content does not.
Sep 29, 2013 - thenextweb.com -

14

You have a great product, idea or service. You've invested in putting together a solid website. Social media marketing is important, so you have Twitter, Facebook and LinkedIn accounts - maybe even a Tumblr account too. You know social sharing is a key element of success online, but you want the results of your efforts to improve.
Sep 29, 2013 - steamfeed.com -

17

Are you guilty of closing down and fleeing after opening up a blog post only to find an eyeful and lengthy paragraphs? Doesn't a hot mess of paragraphs make you feel you're about to read an essay? I majored in English and I am done with the essay diet.
Sep 29, 2013 - customfitonline.com -

18

"I'm overwhelmed. Which social media channels should I be using for my business?" Sound familiar? This is one of the most common questions I am asked about social media. The mix of what channels you should be using and how you should be using them really depends on your business.